5 Tips to Running a Successful Dental Practice
---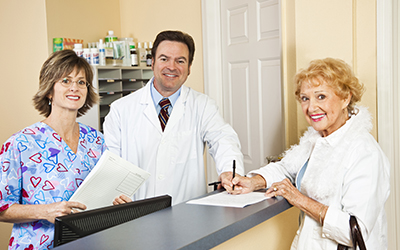 If you are running a dental practice, you know how demanding it can be. However, it is lucrative and exciting, which makes up for the effort that goes into providing the right dental support. Whether you are looking to establish a dental practice in the USA or want to improve your current one, you can use our tips for running a successful dental practice to succeed.
Create a Healthy and Positive Culture: One of the most important parts of establishing a successful dental practice is creating a positive and happy work culture. The happier your employees are, the more motivated they will be, and the better your customers' experience will be.

Expand Team Service Offerings: Expanding your offerings will help you increase the number of customers and business. To add more services, you will also need to expand your team to ensure you have people with the right experience for those services.

Set the Right Working Hours: If you and your customers are working during the same hours, you will see much business. Make sure you know your market and set your working hours to make your dental practice accessible to them when they are free.

Flexible Payment Options: Easing the payment process for customers will help you improve their experience as well. Give them the option to pay by cash, cards, or even in installments. Simplified dental practice bill pay is crucial to client satisfaction.

Keep Your Accounts Organized: Keeping your accounts organized can help you create a stable dental practice. Usually, it is not easy to keep things in order on top of everything, so it is better to hire bookkeeping services and outsource this aspect. A bookkeeping service will provide you mental peace about this aspect of your business so you can focus on the rest.
If you need bookkeeping services to manage your accounts so you may focus on making your dental practice more successful, we can help. At Dental Bookkeeping, we offer maximum support to dental practices to help them keep their accounts more organized.
Visit our website now to review and book our services.