Balancing Your Books in QuickBooks
---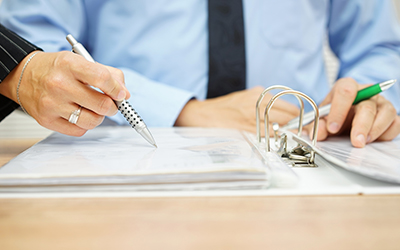 Bookkeeping isn't the most exciting job out there, but it is undoubtedly one of the most important. This is especially true if you own a small business still trying to find its grounding. Entrepreneurs also don't have the time to keep up with bookkeeping, considering they wear many managerial hats.
Regardless, balanced books provide you with the data and information you need to make calculated decisions to expand the business, hire new employees, and make large purchases.
However, before you can start balancing your books, you need to decide the type of accounting system you will be using.
QuickBooks
While there is little chance that the task of balancing your books would ever become fun, there are tools that have made the process fairly easy and quick. One such tool is QuickBooks.
QuickBooks is an accounting software that allows you to keep track of accounts, daily cash flow, expenses, and payrolls. However, before you can start balancing your books, you need to create an opening balance. This is an extremely crucial step, as once you create the new company file, it can be challenging to make any changes. So, make sure to double-check before entering your balance.
It is also important to note that the default starting date for the account will be the date you set it up. Therefore, if you want a different date, you'll need to change it manually.
Once you finalize your entry, a new opening balance will be created for your account. With this, the difficult part is over. Now you have to make sure to add the accurate details in a timely manner to ensure that your bookkeeping records are up to date.
If you're looking for bookkeeping services for small businesses in the USA, visit Dental Bookkeeping. We provide dental bookkeeping services all over the country and can guide you through the best methods to maintain your records.