Goals To Consider Adopting For Your Dental Practice
---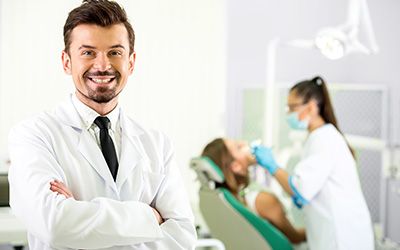 Running your own dental practice can be successful and profitable, but owning any type of business comes with its own unique problems. This is true for dental businesses as well. Even if you possess the most updated technologies, have the kindest and most knowledgeable staff, and have all the right training, it can still be challenging to make sure your practice is successful.
In order to keep your dental practice running smoothly and profitably, it's important to adopt goals that you can put into practice throughout your entire career.
Dental Practice Goals
Below are some goals you can work on during your dental career:
Retain Current Patients – There is incredible value in retaining your current patients. It costs a lot less to keep your current patients happy than it does to bring in new ones. Work hard and continuously do your best to provide your patients with quality dental work and an efficient and comfortable experience at your office.
Gain Referrals – Word of mouth is still the best way to bring in more patients. If you don't already have a referral program in place, we suggest adopting one. Your office can offer some sort of incentive or reward for those who refer family and friends to your practice and for those who visit your office because of a referral.
Become More Efficient – Efficiency is very important for any successful business. This includes having an efficient schedule, marketing plan, and record-keeping system. We know that it might take some time to implement more efficient systems, but it will keep your practice running smoothly and successfully.
Hire & Train Staff Members – Lastly, the quality of your dental team will have a large impact on the success of your dental practice. It's important to make sure you're continuously hiring, training, and developing the unique talents of your staff. This is an investment that will pay off in the end.
As long as you make sure you're continuously working on improving your practice and making your patients happy! If you have questions about the profitability of your dental practice or for any other bookkeeping questions, please contact Dental Bookkeeping today.