Pros and Cons of Accepting Insurance
---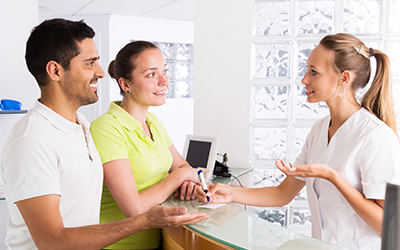 Dentists are skeptical about accepting insurance. However, they might be restricting themselves from gaining Dental HMO (DHMO) or in-network Dental PPO (DPPO) benefits.
Pro to Accepting Insurance At Your Dental Practice
The Centers for Disease Control and Prevention reveal that over a third of American adults have not visited their dentist in the past year. Forty percent of those people cannot afford the cost. By accepting insurance, you will open your practice's door for people who always skipped preventive, restorative, and elective procedures due to expense.
Additionally, by contracting with DPPO's, you will emerge as a preferred provider among patients. Patients typically do not opt for dental practices that are not part of the DPPO network, as it provides less coverage when treated by an out-of-network provider. Becoming a preferred provider with an insurance company not only adds to the reputation of your practice but also ignites patients' loyalty.
By bolstering patient loyalty, you will also be able to generate recurring revenue, which makes managing the expense of your dental practice easier.
Con: Loss of Potential Revenue
When you become a participating provider with an insurance company, you will have to discount your services to the allowed amount you agreed upon when contracting with them. This is why patients with insurance prefer to see an in-network provider, as they want to receive the in-network discount.
The Bottom Line
Choosing whether to accept insurance remains solely in your hands. But, an expert bookkeeping service can help you decide in the wake of your current financial circumstance.
Call Dental Bookkeeping, the trusted services with expertise in dental bookkeeping, today to book your consultation right away! We let you spend more time producing and enjoying your practice and less time worrying about the books.