Tips On How To Retain Your Dental Staff
---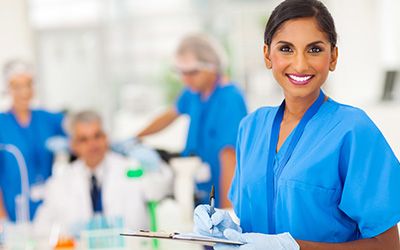 If you have an amazing dental staff, chances are that you want them to stick around until you retire! While the odds of this really happening aren't great, there are a few ways you can increase your chances of keeping your team happy for years to come!
While there's no shortage of programs, seminars, and books designed to help you learn how to keep your dental staff happy, allow us to go over just a few of the basics.
Retaining Your Dental Staff
Below are a few easy ways to show your staff how important they are to you:
Clear Goals & Expectations – Make sure that each employee knows his or her responsibilities, expectations, and goals. This will help cut down on misunderstandings, office conflicts, and things slipping through the cracks. When your team knows exactly what's expected of them, your office will run smoothly, which will go a long way towards improving the happiness of your staff.
Proper Management – Making sure to hire and properly train the right office manager can be an incredibly important staff decision. It's important that this person can have a good ongoing relationship with both you and your staff. Once your office manager has been properly trained, he or she can be in charge of hiring, training, and making sure patients and staff members are all happy.
Show Appreciation – Lastly, it's vital that you use positive reinforcement and a friendly atmosphere to show your employees that they're appreciated and valued. We recommend regular team meetings to discuss the great things patients have been saying and areas that are running smoothly. If your employees recognize that they're appreciated, you'll notice their motivation and loyalty skyrocket!
We know that your staff and their happiness and loyalty are important to you. Spend more time with your team and less time in your office by allowing Dental Bookkeeping to help you with your finances! Contact our office today to learn more about the services we offer.