3 Reasons for Preparing for Taxes Now
Posted by Administrator at 11:43 AM on Nov 8, 2021
Image Credit:
File ID 80979393 | © Peshkova | Dreamstime.com
---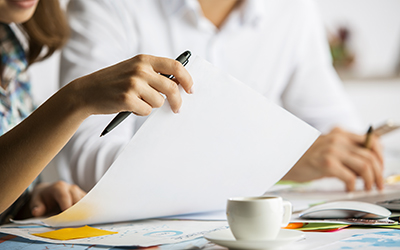 Not everyone has to file for income tax returns. There are certain factors that determine whether you are liable to do so or not. If you are liable to file tax returns, it is important to start preparing your tax returns as early as possible. Following are some of the reasons to do so.
Protects You Against Fraud: One of the most crucial reasons to prepare for taxes early on is to protect you from potential tax ID fraud. You may not understand why anyone would target you for such a fraud, but it is one of the fastest-growing crimes in the country. Another person can fraudulently use your social security number to file a tax return requesting a tax refund. Filing for your tax returns early on can help protect you from such fraud.

Makes the Process Faster: The earlier you file your tax return, the sooner you'll get your refund. For example, if you file your tax return electronically and elect to have the refund automatically deposited into your bank account, you may receive it in as little as 10 days.

Stress-Free Process: Ultimately, getting started early on can prevent you from any last-minute stress. It can take a little time to start gathering the documents and filing the forms. Trying to crunch all of it in a short time can get really hectic. Starting early will prevent any such stress and help you get free of taxes earlier.
If you're struggling with your tax returns on your dental practice, get in touch with Dental Bookkeeping. We can guide you through the entire process easier and more stress-free.