3 Smart Alternative Solutions to QuickBooks
Posted by Administrator at 8:25 AM on Sep 27, 2021
Image Credit:
File ID 43281318 | © Gyorgy | Dreamstime.com
---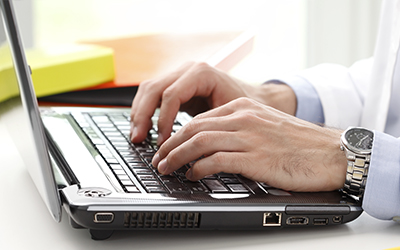 As a business owner, if you do not want to use QuickBooks for your business needs - you're in luck. There are now many alternatives to QuickBooks that are just as helpful and easy to use. Let's take a look at a few great alternative solutions to using QuickBooks.
1. Xero
Xero is excellent accounting software that acts as the best alternative to QuickBooks. This New Zealand-based company dominates the "cloud-based accounting services" by introducing smart features that aid businesses in transitioning to cloud services. It also has three pricing models. For startup businesses, the price is $9/month. Whereas medium-sized businesses have to pay $30/month, and bigger businesses with more complex functions would be charged $70/month.
2. Sage
Sage is another alternative to QuickBooks that deals with efficient banking solutions. It allows you to create a balance sheet and view your expenses and costs more swiftly. Sage is also very reasonable when it comes to pricing. The basic package costs $9/month, which can move to $25/month if you subscribe to Sage Accounting. Additionally, Sage has many HR tools as well, enabling employers to manage their employees more carefully.
3. FreshBooks
If you run a small business or are self-employed in any way, FreshBooks is for you. It allows you to collect payments and track your orders with ease. Additionally, it lets self-employers stay on top of their expenses and communicates with their investors (if any). As the price is concerned, FreshBooks start at $15/month. However, there's also a $25/month plan, which most small businesses need. An additional premium package is also available that costs $50/month.
Dental Bookkeeping is a bookkeeping service that aids in dental business's accounting needs. For more information, please visit Dental Bookkeeping at your earliest convenience and become well-informed on which accounting software you should use according to your business needs.