3 Things to Consider within Your Dental Bookkeeping
Posted by Administrator at 3:18 PM on Jul 12, 2021
Image Credit:
File ID 73776231 | © Liljam | Dreamstime.com
---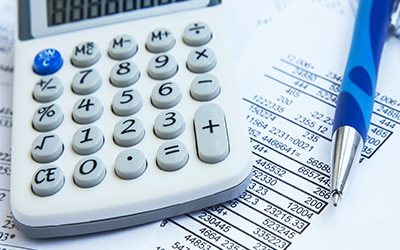 You must be a pro at performing root canal procedures with extreme subtlety and recognizing a cavity right away! But, dental bookkeeping gets on your nerves.
Or, maybe you can manage cash well, and balancing a spreadsheet isn't difficult for you. But isn't it so much of a time-consuming hassle?
If you're like most dental specialists and are contemplating whether you're doing your books the correct way, we have got you covered.
Regardless of whether you're hoping to improve accuracy, effectiveness, or investigate a particular issue, consider these three things within your dental bookkeeping to avoid blunders and costly mistakes.
Leverage Technology
You can expand efficiency, diminish the probability of bookkeeping errors, and monitor your losses and profits by figuring out how to utilize bookkeeping software customized to your business's size and volume.
Close Your Book Regularly
You must "close the books" at least monthly. Closing the books incorporates consolidating the various records, setting up the fiscal summaries, and everything in between. After closing the books, you must not add any more transactions or changes for that closed period.
Hire a Pro Dental Bookkeeping Service
Not working with an expert dental bookkeeper is the biggest mistake you could make. Working with bookkeeping services with expertise in dental accounting will guarantee an accurate view of your practice's financial position at all times. This ensures that the financial statements are set up as per the General Acceptance Accounting Principles, the IRS guidelines, and the dental industry standards.
The Bottom Line
At Dental Bookkeeping, we make the process of bookkeeping for your dental practices effortless. Our certified bookkeepers with expertise in the dental field help you set up QuickBooks online with customized Chart of Accounts, enter all deposits from daily dental practice management reports and handle all the other nitty-gritty of dental Bookkeeping.