4 Ways to Improve Your Bonus System for Your Dental Employees
---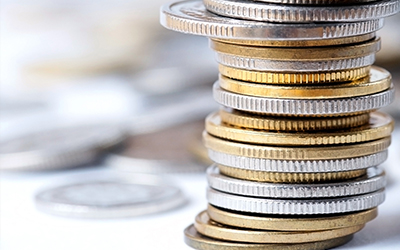 Bonuses are a great way to show your appreciation and keep your staff motivated. When your staff knows that a bonus is possible, they work harder, improve customer service, and you'll watch as overall practice performance improves!
Unfortunately, there are many dental offices that do not offer bonuses to their employees or they may have bonus systems in place that aren't effective. Taking the time to implement or improve your dental practice's bonus system can be done with minimal effort and maximum benefit!
4 Ways to Improve the Bonus System in Your Dental Office
Below are 4 ways to improve your bonus system:
Make sure the system is clearly defined – Clearly detailing your bonus system can minimize miscommunications and misunderstandings. Let your employees know the rules of the bonus system, and ask yourself the following questions:

Does each employee have a specific goal or is the goal for the whole team?
How much will the bonus be?
Who is eligible for the bonus? Both full and part-time employees?

Keep the time frame short – Typical bonuses are given every year, but very few employees can stay motivated by a bonus for an entire year. A month or two-month goal can seem much more achievable and keep your employees' motivation high.
Measure progress during huddles – During the morning huddle, one of the main agenda items should be to the bonus progress. It may also be a good idea to create a sign or poster that shows the progress towards the bonus goal. This serves as a reminder to keep the whole team working towards the goal!
Provide training to help win the bonus – Lastly, provide extra training in the areas that the bonus is based on. For example, if you'd like to improve customer service, provide customer service training to your employees. With a bonus as a motivator, your employees will work harder towards implementing the new training.
An effective bonus system can help both your staff and your practice improve. Once the goal is achieved, have an employee party to celebrate!
For more information, please contact Dental Bookkeeping today! We can help you navigate what can sometimes be a complicated process.