5 Benefits of Outsourcing Dental Bookkeeping
Posted by Administrator at 11:13 AM on Dec 29, 2020
Image Credit: File ID 17327262 | © Kurhan | Dreamstime.com
---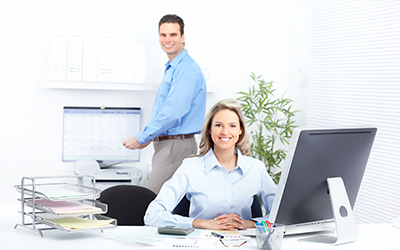 Being a full-time dentist is a difficult job. You need to overlook a lot more than just your patients, which can get tiresome at times. A great thing you can do to make things a little bit easier for yourself is to outsource dental bookkeeping.
Below are some of the important benefits of outsourcing bookkeepers for dentists
It can save you a lot of valuable time. Instead of spending time that you currently spend on bookkeeping, you can invest it in your dental practices and become even better at it.
The chances are that the dental bookkeeper that you hire is already great at their job. In addition to that, they will be spending all of their time working on your accounts without any serious distractions. Both of these combined can reduce the risk of error to a great extent.
It will help you save a lot of money as you will be cutting down on productivity costs by a significant margin since they'll make sure that no unnecessary expenses are being made. This means more money for the improvement of your practices as well as annual raises.
The reports of all of your accounts will be much more accurate when being handled by experts. This will allow you a better insight into the information required to maintain your practices' cash flow.
They will be using specialized programs for the sake of bookkeeping instead of outdated methods. This means that you'll be able to access years of information if you require any financial records, as all of it will be backed up for you.
If you are looking for a dental bookkeeper, visit our website. At Dental Bookkeeping, we have a great team of experienced dental bookkeepers who can help guide you through any confusion you may be having.