5 Tips to Successfully Use QuickBooks
Posted by Administrator at 9:04 AM on Sep 13, 2021
Image Credit:
File ID 17327262 | © Kurhan | Dreamstime.com
---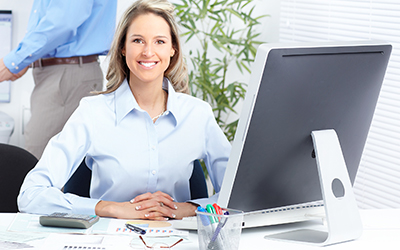 QuickBooks is a very useful tool that many business owners incorporate into their daily operations to ensure the smooth running of their businesses. It's an accounting software that helps business owners keep tabs on every aspect, such as finances, employee management, and other security features.
Here are a few tips for using QuickBooks successfully.
1. Choose a Secure Password
First things first, set a password that nobody can guess if you want to protect all of your data. Software, such as QuickBooks, contains your business's most confidential data, which, if leaked, can cause serious blows to your business.
2. Understand the Basics
Using QuickBooks is generally straightforward. However, if you're going to make this software your go-to for managing all of your business operations, it's important that you know everything about it thoroughly. The more you use it, the more you'll learn about its key features.
3. Feed Accurate Company Details
When you're about to use QuickBooks, make sure that the information you've entered about your company is accurate, such as your Tax ID, reporting forms, and monthly figures. Any incorrect detail can lead to high-end errors that can be very problematic.
4. Enter Employee Details Carefully
If QuickBooks is your software of choice to carry out your business functions, you might want to make sure that you've entered the correct employment details. This can help you process your employees' payroll effectively by ensuring proper deductions, additions, or any other benefits that they're entitled to.
5. Back up QuickBooks
QuickBooks is a great and easy software to use; however, it's still technology, which is why you need to make a backup of all the data your QuickBooks stores. If it crashes, you won't have to witness a major downfall, as all of your information will be secure in another location.
For more information and guidance on how to use QuickBooks, please visit Dental Bookkeeping right away to learn more.