9 Reasons to Become a Dentist
---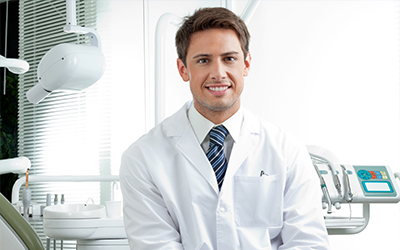 Whether you have already decided to become dentists or are still on the fence, there are more reasons than ever to be excited about career opportunities in dentistry! For example, the use of cutting-edge technology and laser and computer-assisted diagnostics have made dentistry a little more challenging, but also more rewarding.
9 Reasons to Become a Dentist
Below are a few great reasons to become a dentist:
Empowering patients – Help your patients gain self-esteem and create smiles they'll love to show off!
Self-employment opportunities – Dentistry can provide you with the opportunity to eventually own your own practice.
Becoming a leader – Dentists are respected members of the community and earn respect from friends, family, and patients.
Prevention and education – Become an educator to your patients regarding the importance of dental health and early prevention.
Serving others – Help people improve and maintain their oral health, appearance, and quality of life.
Balanced lifestyle – Dentistry offers enough flexibility to balance your personal and professional life.
Potential for success – The need and demand for dentistry are rising and you can benefit!
Disease detection – Detect and treat dental diseases from cavities all the way to oral cancer.
Technology and research – Be a part of the scientific advancement of dentistry.
There are a number of exciting and compelling reasons to become a dentist. Dentistry allows you the opportunity to make a difference in your community as well as in each patient's health and well-being. Dentistry is a career that also allows the opportunity to be your own boss and own your own practice!
As a dentist, you'll find that a team of professionals who can help you run your practice is a very valuable asset. To learn more or for help with your bookkeeping needs, please contact Dental Bookkeeping!