Asking Dental Patients for Reviews
Posted by Administrator at 2:57 PM on Sep 14, 2020
Image Credit: File ID 43129151 | © Pichetw | Dreamstime.com
---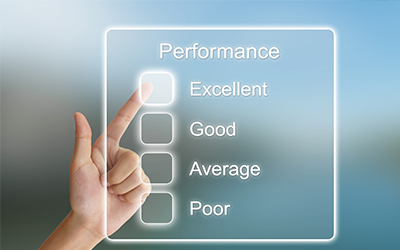 No matter how skilled you are, how friendly your staff is, or how homey your office feels, it's still what your patients say that counts most. 91% of people regularly scour online reviews, and 84% of these same respondents reported that they trusted online reviews as much as a recommendation from a friend.
It can feel difficult or awkward to ask your patients for good reviews, but it doesn't have to! There are a few things you can do to put together a streamlined patient review process:
Automate it – Automating the process involves a text or email being sent to the patient after their appointment. It's easy to add an automation request with a link to a survey for your patients to take, along with an encouragement to leave a review.
Be inclusive – You may see patients old and young, so it's important to be inclusive. Your patients who aren't as tech-savvy may need to write a review in an old-fashioned way! Once the review has been submitted, a staff member can transcribe it to be published on your website.
Ask – Lastly, it's not at all pushy or inappropriate to ask for a review at the end of your appointment. If a patient says something like "wow, that was a painless procedure," you can follow it up by saying something like, "I'm glad you had a positive experience! Would you mind sharing it in a review on our website?" Most people value directness!
At Dental Bookkeeping, the success of your dental practice is our highest priority! While you're busy building your business, allow us to take care of your bookkeeping needs. For more information, please give us a call today!