Dental Accounting Tips for Dentists
---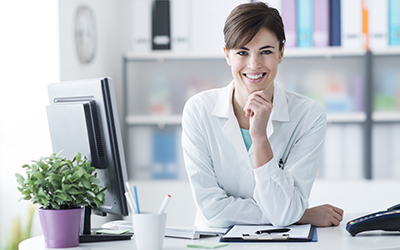 The key to any successful business is keeping your finances in check. As the owner of a dental practice, you need to make sure that your accounts are accurate so that you'll be prepared when the tax year-end comes around. Besides, rummaging through tons of paperwork to find that transaction you may or may not have made on June 1st is never fun.
Having your finances organized properly will also mean that your staff and patients will have an easier time trying to find and process transactions. Some form of bookkeeping will also contribute to a more successful business.
Here are a few dental accounting tips to keep in mind:
You have to buy expensive equipment and make certain investments to run a dental practice. However, it is vital to keep your expenses low for a successful business. You should never compromise on the quality of medical equipment, so focus on other expenditures that can be cut down. Hiring a bookkeeper to manage your transactions will help cut down your company's cost significantly, and they'll be able to prevent any financial losses and calculation mistakes. They'll also take care of all the taxes for you.
There are many software choices available for bookkeeping purposes out there, and you should take full advantage of it. There are industry-standard charts of accounts that will help you manage your financial accounts, record transactions, and carry out other financial duties. Since the whole system is computerized, it reduces the risk of any careless mistakes.
Another way to save money is by outsourcing a dental bookkeeper. This way, you would only be paying for the services you use. Since these people are already experts in the field, they will also be more efficient at the job.
If you're looking to hire a dental online bookkeeping service, head over to Dental Bookkeeping for a consultation now.