Dental Front Office Scheduling Tips
---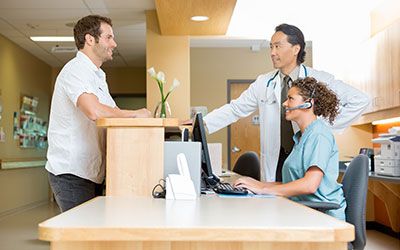 It's very common for dental front offices to be run by a single office manager. The juggling of all these responsibilities can lead to plenty of miscommunications, mistakes during scheduling, and trouble for your dental office. Because so many other things need to be done, it's important to simplify your front office scheduling protocol.
Dental Front Office Scheduling Tips & Tricks
Below are a few ways that you can help your front office staff be more productive and simplify your schedule:
Time management – Managing your time is a very important part of keeping a productive schedule. It's important for your front office staff to know the amount of time each procedure will take and schedule accordingly. Remember to include the cleaning time and set up time between patients, as well.
Communicate with staff – Make sure your staff is communicating effectively with one another. This means that your hygienists should be specific with the front office staff when asking them to schedule appointments, in order to schedule the right amount of time.
Begin a waiting list – If there isn't already a waiting list plan in place at your office, you may want to start one. When you have a cancellation, this waiting list will allow you to find a different patient waiting for a procedure that lasts a similar amount of time as the open slot.
Consistency is key – It's important for your dental practice (and your sanity!) that your days are evenly paced. This means avoiding a roller coaster type of schedule with overscheduling on one day, and slow days with open appointment slots on others.
Scheduling appointment is one of a front office staff's many responsibilities, which also include billing patients, managing the rest of the staff, and processing claims, among others. Here at Dental Bookkeeping, our job is to help your practice to run smoothly and take on the stress of your dental practice bookkeeping. For more information, please contact our office today!