Dental Insurance Credentialing Tips and the Mistakes to Avoid
---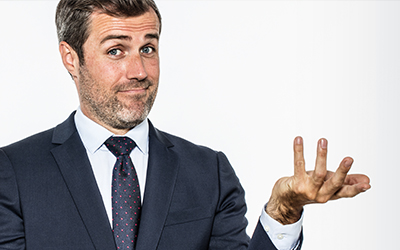 Putting together a solid dental insurance credentialing management and tracking process helps your dental practice stay on top of status updates and communications with insurance companies. When putting this process together, it's important to be aware of the common mistakes that can be made and have tips on how to avoid them.
Insurance Credentialing Tips
Below are a few tips on how to avoid making common dental insurance credentialing:
Make sure you've completed every application response. Even if the question doesn't apply to your dental practice, fill it in with "N/A." If responses are left blank, the insurance company may consider it to be incomplete.
Plan for and allow plenty of time (usually 3-6 months) for the approval of your dental insurance credentialing. It is not a quick process, and this is usually the biggest frustration for dentists since this approval can have an impact on which patients (in-network vs. out-of-network) can be seen.
Make sure your malpractice insurance is up-to-date during the credentialing process. The approval process can take up to 90 days, so if your policy is set to expire during this time period, we recommend extending it.
Follow up with the insurance companies in a friendly but consistent manner (usually on a weekly basis) until you have confirmation. Reaching out over email is the best method because it will provide you with a written record of communication.
Keep a spreadsheet with details that record the status of each application including the insurance company name, the contact information, the call log, and detailed notes about communication.
Dealing with dental insurance credentialing is a detailed and frustrating process that requires non-stop management and a very diligent follow-up. But, as frustrating as it may be, insurance credentialing may be a necessary process for many dental practices and doctors.
Although we do not offer credentialing needs, we do provide assistance with your dental bookkeeping. Please, don't hesitate to contact Dental Bookkeeping today.