Know the Importance Of Your Dental Office Waiting Room
---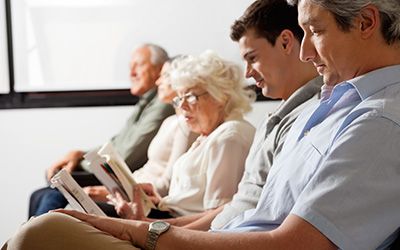 As your dental office grows and the years go by, you may find it necessary to revamp your waiting room. Many dentists underestimate the importance of their waiting room, but you need to think of it as your practice's first impression to your new patients.
Your patients are busy and chances are that many of them are already apprehensive about dental office visits. Because of this, your waiting room should be as comfortable and welcoming as possible.
Ways To Revitalize Your Waiting Room
Below are a few simple ways to help your patients feel more at home in your office:
Music – Studies show that most patients feel more relaxed when mellow music is playing in the waiting room. An extra benefit of playing music in a dental office is that it may often mask the sound of any drilling that may be going on. When considering music, be aware of your target patient base and what they may find appropriate.
Décor – Keep your waiting room decorations simple and comforting. For example, add a few pieces of framed art or prints in relaxing colors, and maybe some live plants. These few simple touches can make your office feel much more inviting.
Reading Material – If you have reading material (such as magazines or newspapers) available to your patients, make sure to update them on a regular basis. Make sure out-of-date or tattered reading materials are replaced with new ones.
Furniture –Make sure you're choosing simple, but comfortable types of furniture, and in a variety of styles (couches, chairs, loveseats) to accommodate different body sizes and preferences.
Extras – Lastly, show your patients that their comfort is important to you by adding tissues, a coat rack, hand sanitizer, and even WiFi to your office.
We know how busy and overwhelming your job as a dentist and business owner can be. Allows us to help you with your bookkeeping so you can spend more time with your patients! Dental Bookkeeping offers a dental bookkeeping business for dental professionals.