The Most Important Tips for Dental Bookkeeping
Posted by Administrator at 11:08 AM on Mar 8, 2021
Image Credit: File ID 73776231 | © Liljam | Dreamstime.com
---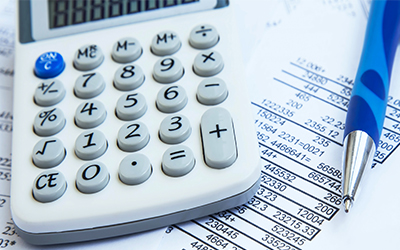 Irrespective of what business you're working in, the current economy and world are brimming with challenges and competition. Market trends are constantly changing and evolving, forcing every business to stay on their toes while creating strategies and managing their business.
In such cutthroat environments, the importance of a good bookkeeper increases significantly. Since the entire cash flow of the business depends on the bookkeeper's work, they need to be knowledgeable, competitive, and efficient. If you're planning on becoming a dental bookkeeper, here are two crucial things that you need to learn.
The Difference Between Cash Flow and Profit: This is a very common and expensive mistake that a lot of dentists and in-house dental bookkeepers make. This happens because many don't learn to read and understand financial reports. Yet, cash flow and profit are the basic things that every bookkeeper needs to learn. When a dentist asks for monetary figures, the dental bookkeepers often make the mistake of providing them with profit figures. The dentist then assumes this to be the amount of available cash and ends up making purchases that are out of budget. The profit amount does not represent the cash available for expenditure. Therefore, it is crucial to learn the difference between cash flow and profit.
Industry-Standard Chart of Account: Most dental bookkeepers use a general chart of accounts for maintaining records. However, this can cause the bookkeeper to create incorrect charts, which can later result in the dentist not effectively streamlining their practice. To avoid this mistake, we advise you to use an industry-standard chart of accounts. You can use this to establish an accounting system and then set up special industry accounts that can be tracked according to industry standards. It can also be used to prepare financial reports for the practice. Using an industry-standard chart of accounts can reduce the risk of human error to a large extent.
It is also a great idea to get a dental online bookkeeping service. If you're looking for a good place to outsource bookkeeping, visit Dental Bookkeeping.