Relocation Checklist for Your Dental Office
---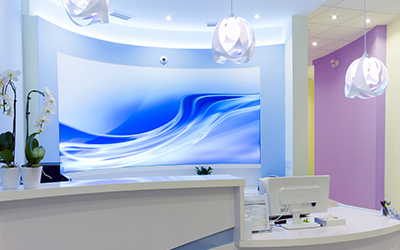 When you set up your dental practice, you'll find that demographic, geographic, administrative, and operational considerations will each play a crucial role. Your dental practice's physical location is a huge factor when determining the potential growth rate and success of your office. Relocating your dental practice is a significant decision, and you must do your due diligence before making a choice one way or another.
Creating a Relocation Checklist for Your Dental Office
Below are a few things to consider when putting together your checklist:
Moving Plan – Your moving plan should include a diagram of your new office showing where all furniture and equipment should go. Next, set a date for moving and give yourself enough time to prepare before the movers arrive. Take inventory of the contents of your office, and take this opportunity to declutter!
Moving Company – When choosing a moving company, make sure you ask if the company has experience with packing, moving, and relocating large and fragile equipment, like your X-Ray machines. Get a price estimate and decide on a date.
Delegation – You will need help during the relocation process. It's not a job that any one person can do alone! Delegate specific responsibilities to your staff members and make sure there's a checks and balances system.
Notify Your Patients – When notifying your patients of your practice relocation, contact them by phone, mail, and email at least two months before the scheduled move. It's also a good idea to put a reminder in your waiting room.
Notify Suppliers – Notify your suppliers of the moving date and address change. Make sure you have updated stationery, business cards, and patient hand-outs, reflecting your location's change.
Oversee the Move – Lastly, it's a good idea to arrive at the new location before the movers on the scheduled moving date. This will allow you to oversee the entire move, ensuring that your equipment and furniture are handled and placed correctly.
Here at Dental Bookkeeping, we know what a stressful and emotional decision it can be to relocate your dental practice. We are here to help take a part of that load off! To talk to someone about your dental office's bookkeeping needs, please contact our office today!