Using Telemedicine to Determine Essential Care
---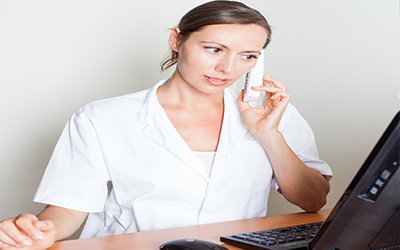 The current COVID-19 crisis is negatively affecting the economy, and, unfortunately, the dental industry is no exception. The American Dental Association has recommended that dentists should postpone most elective procedures in the meantime.
Below are some guidelines on how to differentiate emergency procedures from non-essential ones:
Emergency Care Situations
Dental emergencies refer to any situation in which a patient needs care to either save a tooth, stop bleeding, or relieve severe pain. The possibility of an infected tooth is also considered an emergency, as it could quickly become a life-threatening situation.
The American Dental Association released a guide on essential vs. non-essential procedures during this time of uncertainty. The following situations qualify as essential:
Moderate or severe levels of tooth decay
A fractured tooth, if it is causing pain
Crowns, if needed to repair areas of substantial decay or complete a root canal
An actively infected tooth
Any dental situation that is causing significant pain
Swelling or cellulitis can be a warning sign of an infection at the tip of a tooth root
Facial swelling caused by a toothache or infected tooth
Broken wires or brackets, for patients with braces
Broken dentures or other removable tooth replacements
We know that things feel stressful and overwhelming, Dental Bookkeeping is here to help you make sure that your practice is still able to run smoothly. For more information, please contact our offices today!