What are Typical Bookkeeping Fees?
Posted by Administrator at 8:18 PM on Dec 12, 2022
Image Credit:
File ID 80979393 | © Peshkova | Dreamstime.com
---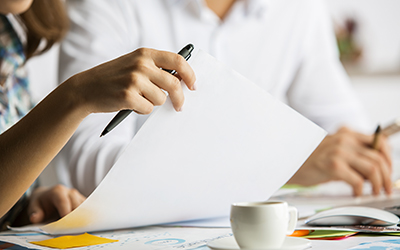 There's a lot on a business owner's plate. From managing their business to planning for future expansion, looking after the employees, and managing the finances, it can get a bit overwhelming. The wisest thing that a business owner can do is delegate tasks that can be delegated. Handling everything themselves will only affect their ability to focus on future growth.
If you're a dentist, managing your clinic, entertaining your patients, and looking after the finances, you can't do it all alone. You can benefit significantly from bookkeeping services. Bookkeeping is one area of every business that needs to be perfect. Any ups and downs here can affect your taxes and liabilities.
Many dental practitioners don't opt for bookkeeping services because they don't want to take on an added expense. If you're planning to hire a bookkeeper and want to know how much it will cost you and, more importantly, if the cost is worth it, continue reading.
Dental Bookkeeping Service Fee
Dental bookkeeping service fees can be higher than that of personal bookkeeping. The price depends on the services you choose.
If you only want the dental bookkeeper to review your annual finances at the end of the year, it'll cost you an average of $1,000 per year.
A mid-year or year-end tax planning can cost anywhere between $3,000 and $3,500 per year.
If you want the bookkeeper to file your tax returns, their fee can range from $1,500 for personal tax returns and $5,000 for corporate tax returns per year.
Monthly bookkeeping will cost you between $13,000 to $15,000 per year.
Final Word
Hiring a bookkeeping service helps you focus on your business better and keep you ever-ready for an audit.
If you're looking for bookkeeping services, you shouldn't go any further than Dental Bookkeeping. We offer a range of bookkeeping services online and in-person that'll help you excel in your field. Contact us for bookkeeping services today.