What You Should Know About Hygiene Production
---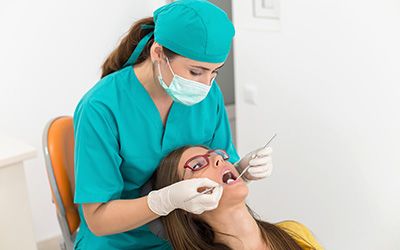 Many dentists underestimate the importance of their hygiene department's production. In fact, your hygiene production has the ability to either make or break your dental practice. Because of this, it's very important that you understand your hygiene production and how to improve it.
Common Questions Regarding Hygiene Production
Below are a few common questions we hear from dentists about hygiene production:
What sort of things count towards my hygiene production?
Everything billed in hygiene should count towards your hygiene production, except for the dental exam. This is because certain codes will only allow the exam to be submitted at all unless the dentist is the one conducting the exam.
What percentage of overall production should come from hygiene?
Ideally, around 30-35% of production should come from your hygiene department. When you're attempting to determine your own percentage, you should be looking closely at the services offered at your practice as well as the fee schedule. For example, those offices performing higher numbers of scaling and root planing will likely have higher production percentages.
Should I pay my hygienists salary or commission?
The answer to this question is 'both.' Base pay with commission is the best option, for a few reasons. First, if mistakes are made by anyone other than the hygiene team (a front office staff member, for example), the hygienist won't be penalized. However, commission provides your hygiene team with some extra motivation to provide the best for your patients.
Here at Dental Bookkeeping, we want you to understand the importance of your hygiene department. If you have any additional questions about your hygiene production, or to talk about your dental practice's bookkeeping needs, please contact Dental Bookkeeping today.