2 Common Dental Bookkeeping Mistakes
---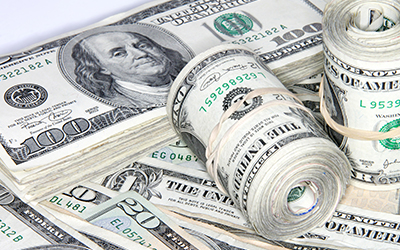 Being a dentist is more than root canals and tooth extractions. In fact, that may not even be the hardest part about being a dentist and owning a dental practice. As a dentist, your expertise lies in patient care; other aspects of running your practice may not come naturally to you.
One of these aspects is dental bookkeeping. Most people seem to make some common mistakes when it comes to bookkeeping, resulting in some expensive side effects. Following are some of these mistakes.
Confusing All The Earned Money as Income: When you start running a business, it is natural to assume that all the money you are earning is your income. However, this isn't the case. Many expenses are deducted from the earned money before you can calculate your profit. The money you have to spend on your business's progress, like purchasing of equipments and publishing advertisements, needs to be excluded. Additionally, any funds you earn from the selling of equipment or supplies and even reimbursements to your practice don't count as profit. To ensure that you aren't categorizing all the money you earn as income or profit, please deduct all of these factors beforehand.
Confusing All Outgoing Money as Expense: Similarly, not all the money you'll be spending counts as an expense in your practice. If you categorize all the outgoing money as an expense, it can lower your practice's profit totals, affecting your tax come tax season. Hence, it is essential to understand what constitutes an expense to ensure accurate reporting.
If you are new to dental practicing, or even if you've been practicing for a while but still haven't gotten used to dental bookkeeping, then it is a good idea to opt for a dental bookkeeping service. People who work for these services are usually more experienced in this field and will ensure that there aren't mistakes in your records.
You can also opt for dental booking services online as it will be more convenient.