5 Time-Saving Accounting Tips
Posted by Administrator at 9:26 PM on May 22, 2023
Image Credit:
File ID 67316188 | © | Dreamstime.com
---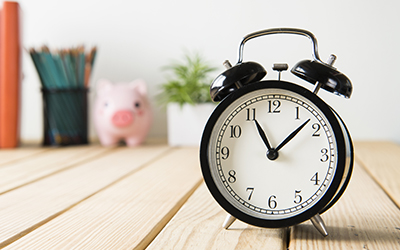 Accounting is essential to running a business but can be time-consuming and overwhelming. With the help of online bookkeeping services and remote bookkeeping services, managing your finances has become easier than ever. This blog will discuss five time-saving accounting tips that will help you streamline your bookkeeping process.
Utilize Online Bookkeeping Services
Online bookkeeping services are a game-changer for small businesses. They allow you to manage your finances from anywhere, anytime. You can track your expenses, invoices, and payments in real-time by using online bookkeeping services. It will save you time and help you make informed financial decisions.
Automate Your Invoicing
Invoicing is an important part of accounting but can be tedious and time-consuming. Automating your invoicing process will help you save time and reduce errors. With online bookkeeping services, you can create and send invoices automatically. You can also set up reminders for late payments, saving you the hassle of following up with clients.
Streamline Your Expense Tracking
Tracking expenses can be time-consuming, but keeping track of your business expenses for tax purposes is necessary. With online bookkeeping services, you can easily track your expenses by connecting your bank account and credit cards. It will save you time and reduce the risk of errors.
Use Accounting Software
Accounting software can save you time and streamline your bookkeeping process. You can automate tasks such as data entry, bank reconciliations, and financial reporting using accounting software. It will save you time and give you accurate financial information to make informed decisions.
Hire Remote Bookkeeping Services
Remote bookkeeping services are becoming increasingly popular, allowing businesses to outsource their accounting needs. By hiring remote bookkeeping services, you can save time and focus on running your business while the experts take care of your bookkeeping. It will also ensure that your books are accurate and up-to-date.
To Sum Up
Online and remote bookkeeping services have made managing finances easier than ever. Utilizing these services and implementing these time-saving accounting tips can streamline your bookkeeping process and save time. It will help you focus on running your business and ensure your finances are in order.