Top 3 Things to Consider for Tax Preparation
---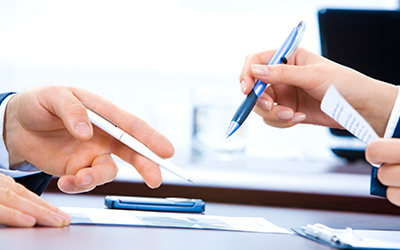 Tax preparation is a stressful process which is why people prefer hiring a tax preparer for the job. Keep reading to learn about the three things to consider for tax preparation.
Your Employment Type
Your employment type is the first thing you should consider before starting your search for tax preparation services. For example, do you work a full-time job and have only one source of income, or do you have a startup and have to manage employees and clients? Your task here is to determine who you are as a professional and opt for online bookkeeping services that can help you in your domain.
Tax Preparation Experience
When looking for an online bookkeeping service expert, make sure that they have relevant experience in the field. This means that the individual shouldn't only have basic tax preparation experience (know how to fill out the forms correctly and the basic tax terminology) but should also have experience working in your situation. To be sure that your tax preparation service provider is legitimate, ask them to share their identification number and verify it.
Services Offered
Another thing that shouldn't be overlooked is the type of tax preparation services offered. You need to be sure if the tax preparer offers state taxes, federal taxes, or self-employment services. Also, ask if the preparer offers audit protection or if they only help with accounting and bookkeeping. Make sure to hire a professional that can help you with everything you need.
Get Online Bookkeeping Service in the USA
Whether it is your first time filing taxes or you have been struggling with the number-crunching process for quite some time now, online bookkeeping services are the perfect investment. Hiring dental bookkeeping services experts won't only help you file your taxes correctly but also save a significant amount of money in the long run. Call us today!